Several major international organizations related to the aviation sector (IATA, ACI, AAC, ALAP & ALTA) have joined forces to host the Aviation Day Panama –a top-level discussion on the opportunities and challenges of the field in Panama. Featuring industry experts, senior airline and airport executives, and government authorities as keynote speakers, the event will take place on September 10 at the Hilton Panama City Hotel.
Despite the depth and scope of the subject matter, the event will exhibit an engaging and lively imprint, typical of IATA's Aviation Day programs in other locations.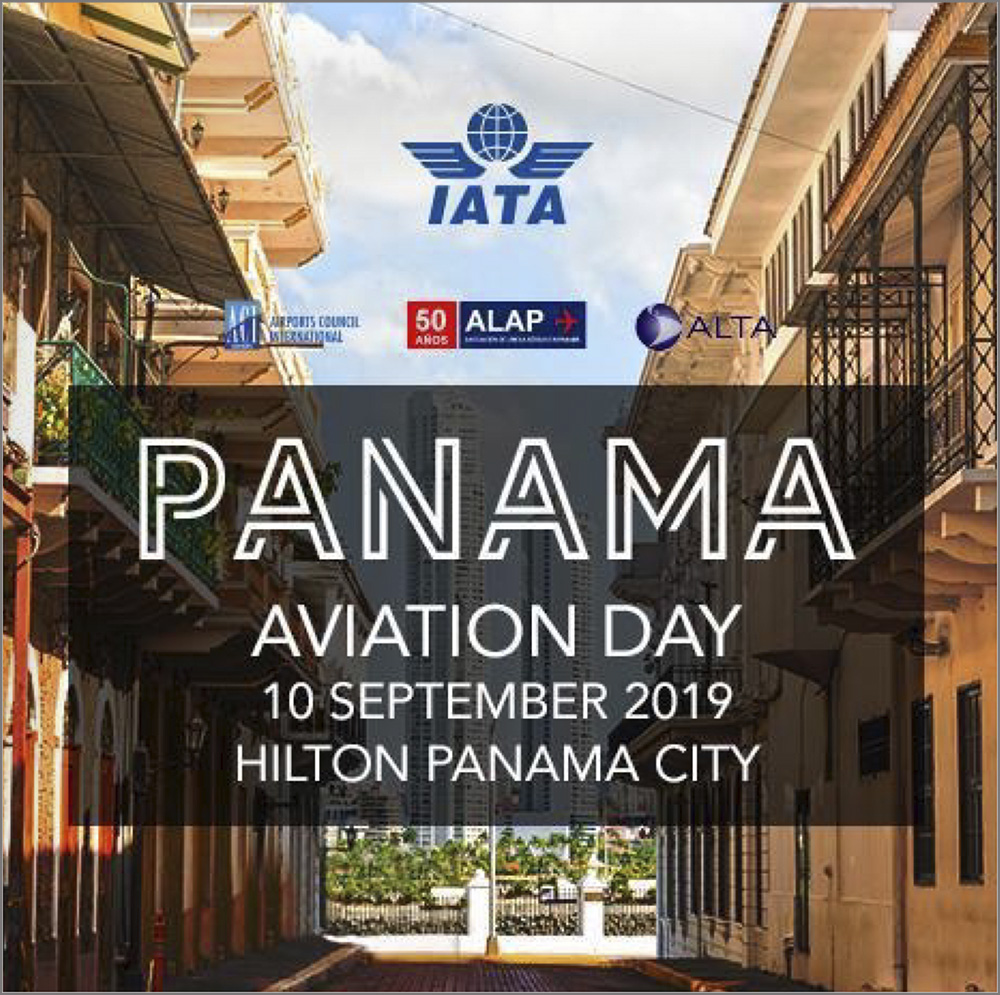 The list of keynote speakers includes: Pedro Heilbron, CEO of Copa Airlines; Angela Gittens, General Director of ACI World; Nicolás Ardito Barletta, former president of Panama and current president of Asesores Estratégicos, S.A; Iván Eskildsen, Minister of Tourism of Panama, and Peter Cerdá, IATA's Regional Vice president for the Americas, among other prominent figures.
For more information, visit https://events.bizzabo.com/AviationDayPanama/home.