Since opening 57 years ago, Panama City's Continental Hotel has been an important childhood icon for many of us who are part of the so-called 'Generation X and up', as it is remembered by many for its multiple family-oriented Sunday events.
Thus, endless are the memories of hotel stays (both of private individuals as well as celebrities, wedding celebrations, and mega corporate events) that have accumulated since the hotel's opening in 1962, including those of Bobby St. John, the property's new general manager, whose beginnings in the world of tourism are intertwined with the hotel's story, albeit from a different perspective.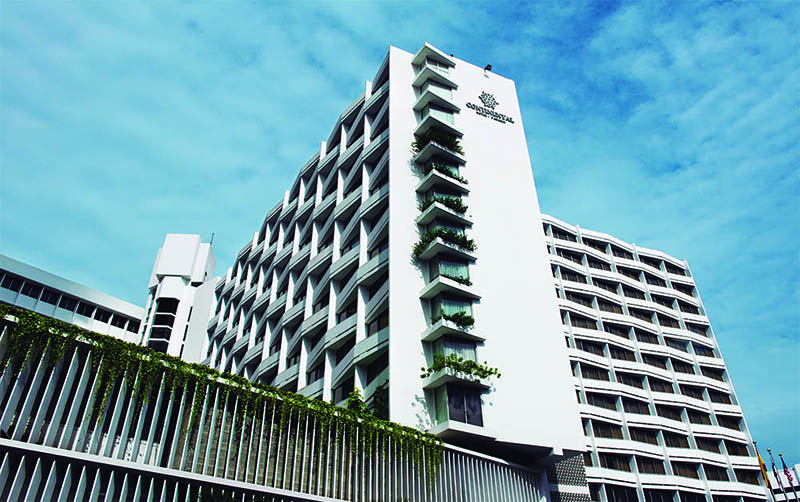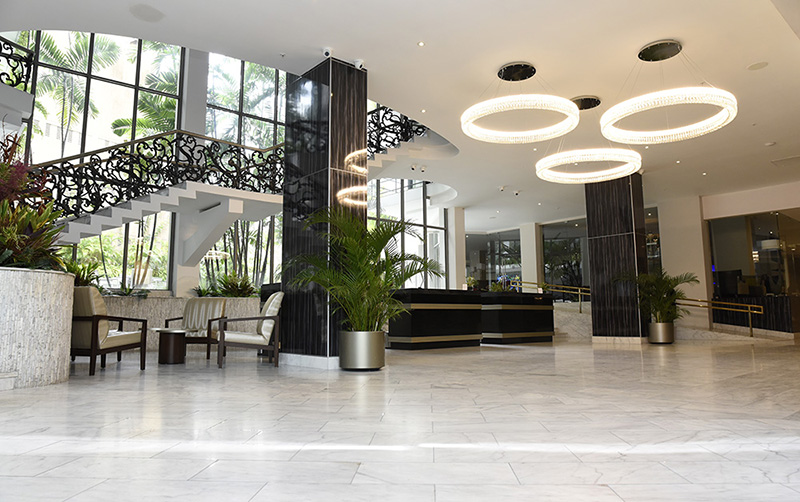 "Years ago, I was the General Manager of the historic Continental Airlines, which had both Continental Hotel and its namesake travel agency as clients. Back then, I was in charge of offering and supervising the automation process of their reservations system – "System One". Coincidentally, after a 32-year career in the aviation industry, many of which I served as Continental Airlines' general manager in Panama, I now find myself managing my former client, Continental Hotel Panama.
Many things have changed since the days of the Beatles, JFK, and the Cold War, which was the timeframe of this hotel's opening – a property that now has reinvented itself with a strong emphasis on the demands of the 21st-century businessmen and women. There are a few things, nevertheless, that have not changed. About this, he said: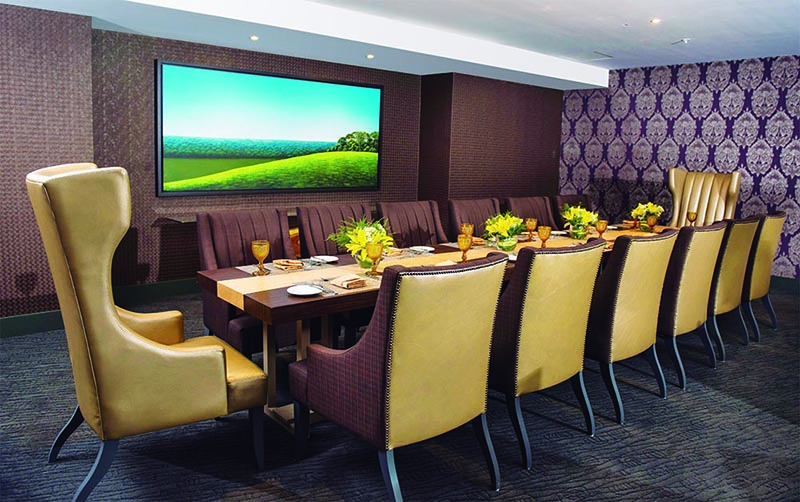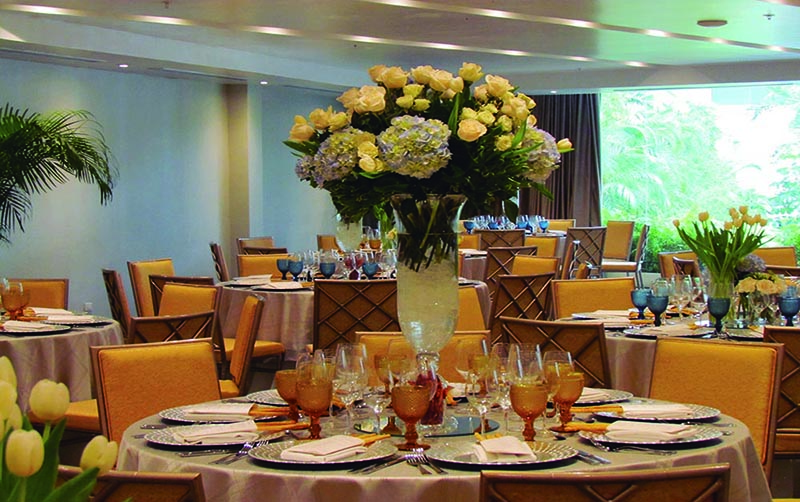 "Back when the hotel opened, it was awarded for its avant-garde construction. It was not a common building, as it featured an innovative architecture for the times, since most hotels of the period were generally square-shaped, low-rise structures. This hotel, nevertheless, 'pointed toward the skies', and now features 354 comfortable state of the art guestrooms with a spectacular décor. Although the hotel today makes a strong emphasis on the business market, we have left a few things intact, such as the main staircase – supported by a single beam – and the swimming pool, which allows guests to walk, from a city-hotel environment to that of a 'rain forest' atmosphere."
Also, St. John highlighted that in order to cater to the needs of businesspeople, the hotel is equipped with high-speed internet, both in guestrooms as well as in each of the 20 event rooms of the property.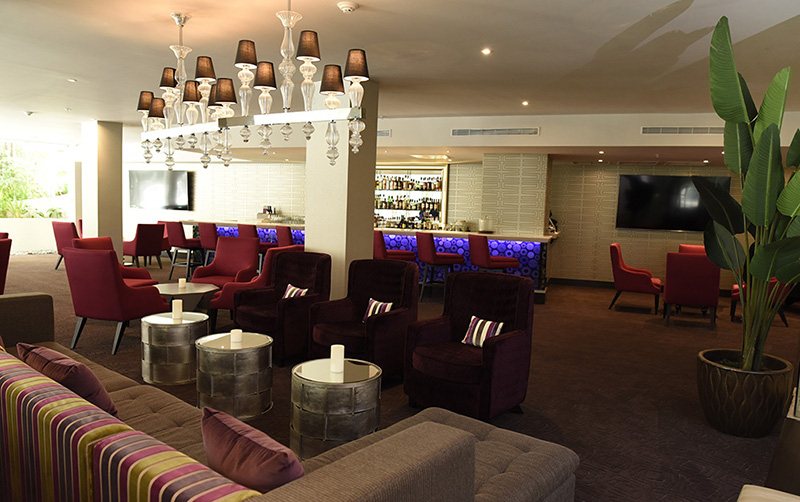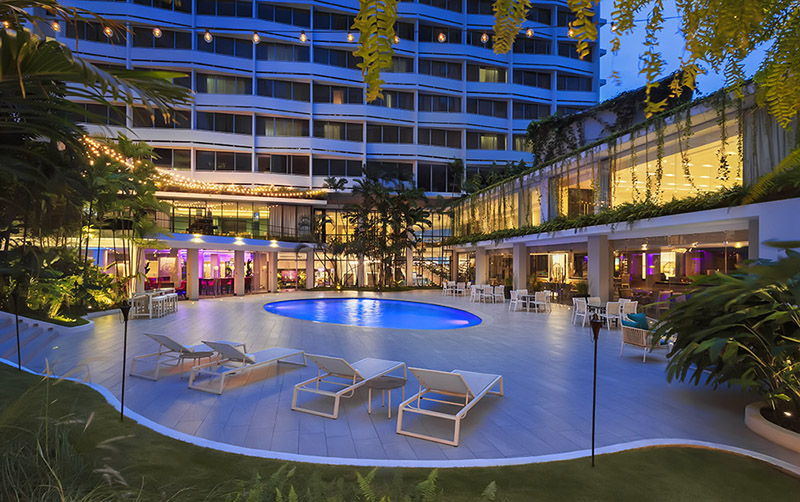 "Our offer for the MICE sector includes a ball room with capacity up to 700 guests (ideal for weddings, birthdays, and corporate events,) as well as smaller facilities designed for private meetings of 12 to 24 guests. All of our meeting rooms feature state-of-the-art technology, which allows for conferences via Skype or even Facetime to take place with connections to any part of the world."
Accessibility is yet another of the remodeled hotel's fortes –the only hotel in Panama City's financial district with two main entrances: one, on Calle Ricardo Arias, and the other, on Calle Elvira Méndez. St John stated, "Our parking building is the largest in the area, and allows for self and valet parking –all of this in a safe and protected environment."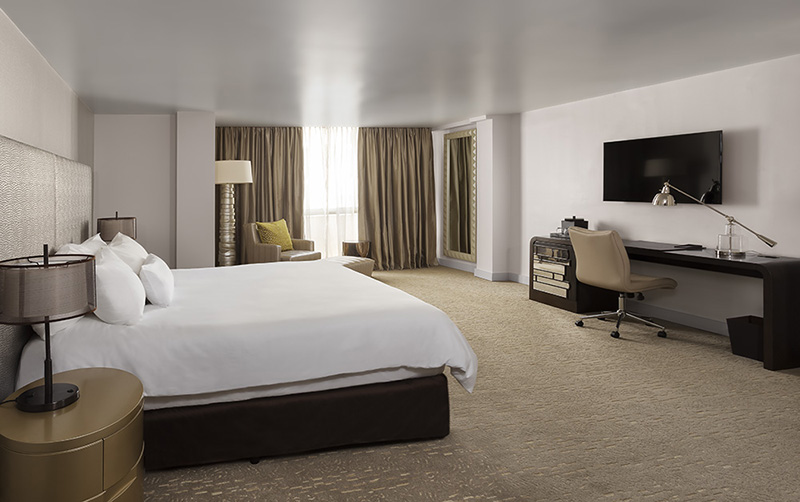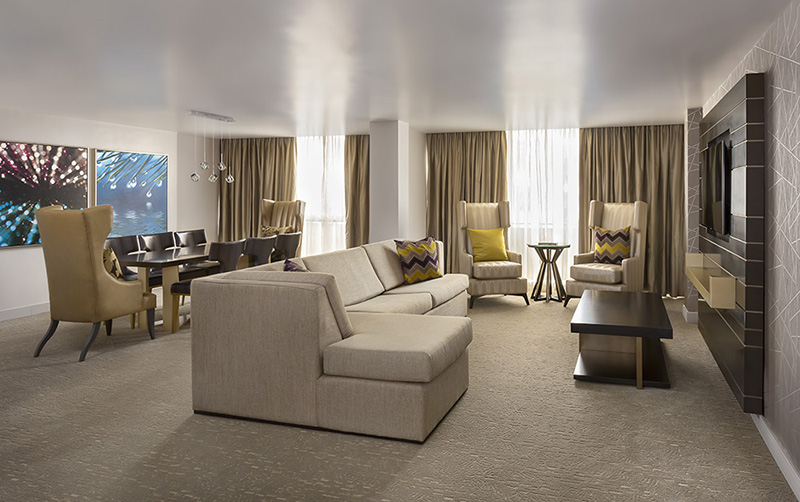 'We are anxious about the country's tourism development'
A true veteran of the domestic and international tourism industries, St. John is pleased to head a hotel that believes in change, both back when it first opened as well as in the present. He admits, nevertheless, being a bit 'jealous' of other countries in the region, which have known to promote themselves better, even with fewer attractions than Panama. About this, he said:
"Panama, which promotes itself as the 'Crossroads of the World' and boasts being the 'Hub of the Americas', should be the region's point of reference when it comes to tourism. After all, all our hotels are much more modern than those of other countries and as well as hosting two major convention centers, in addition to having a highly cosmopolitan capital city, rainforests, and the best coffee in the world. We cannot deny that other countries have done their homework, and have a jump ahead of us. But we are now awake and have realized that we need to speed up our focus.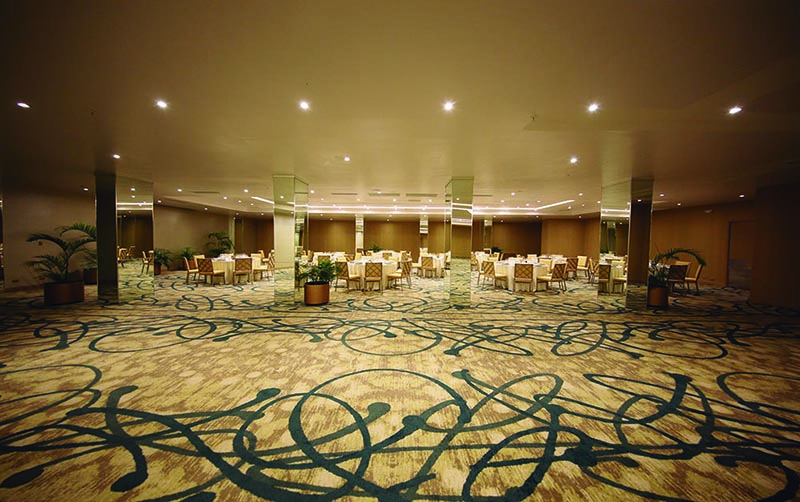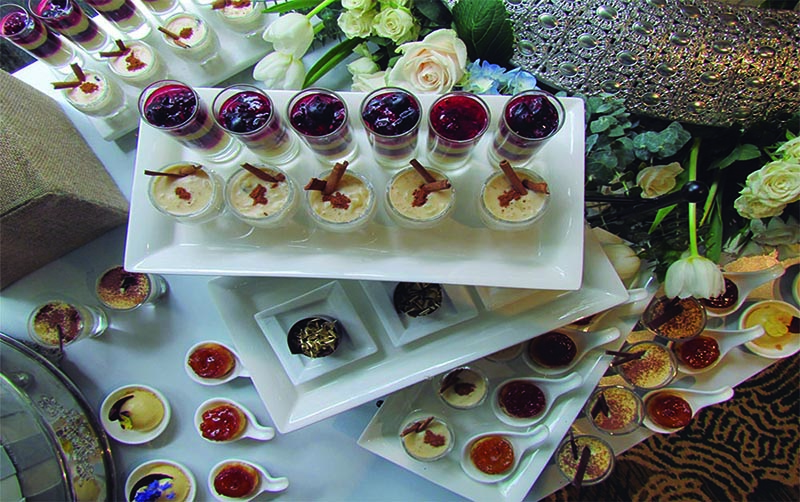 About Bobby St. John
At the age of 21, back when he entered the world of aviation, St. John, a native Panamanian who was christened in the city of Colón, had no idea that his passion for tourism would flow, through his veins. "I had just graduated from college with a degree in business administration with an emphasis in marketing and saw myself working for an advertising agency, although I entered into the aviation sector. From there, my passion took off," he stated.
St. John began his career at Braniff International, which was later purchased by Eastern Airlines. From there, he moved on to Continental Airlines' reservations system (System One) and to work for the said airline in various cities throughout the United States until, one day, he received an offer to work as Continental Airlines' General Manager in Panama which he accepted.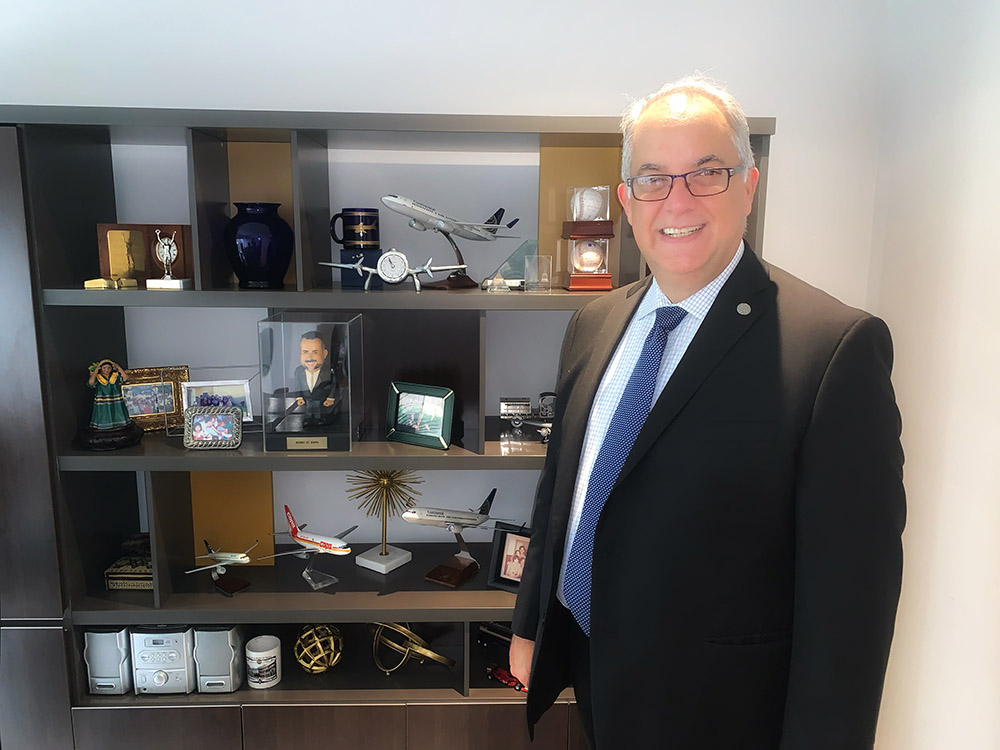 "I could not resist the offer to return to my country," said St. John, who retired from the airline sector here, after 32 years of service, to later take on a new challenge: the hospitality industry. "I didn't expect to like it that much. I've had the best of it all: city and beach hotels. And now, I find myself working at a 57-year-old, yet new property!" he expressed, seated at his brand-new office.
Bobby St. John is not afraid to take risks. "If I fail, I would have learned something new. I've had to work in difficult countries and environments by dealing with government officials amid complex situations. However, I'm sure of what I do and of what I can offer," he explained.
To surround oneself with proactive people has been, according to St. John, the key to his success. "Friends say that I was born under a lucky star, but I believe it is necessary to go out and find your star. I enjoy being surrounded by optimistic people, and not just only for conversation. There is nothing more gratifying than to offer guests memorable experiences that go far beyond expectations, such as helicopter tours over the Canal, trips to our country's most beautiful locations and making small gestures a big difference during stays of guests. Promise a lot but deliver much more," he concluded.