Sofitel Legend, the modern French luxury brand with iconic properties around the world, will unveil its first hotel in North & Central America, bringing its quintessential art de vivre to the historic city of Casco Viejo, Panama, A UNESCO World Heritage Site
World leading hospitality group Accor announces the upcoming reveal of the first Sofitel Legend, the Group's internationally renowned French luxury heritage brand, in North and Central America – with the debut of Sofitel Legend Casco Viejo Panama in fall 2022. Uniquely located on a waterfront enclave, once the site of the former Club Union of Panama and a designated UNESCO World Heritage Site, the hotel will stand apart, bringing undeniable French savoir-faire to one of the world's most sought-after destinations.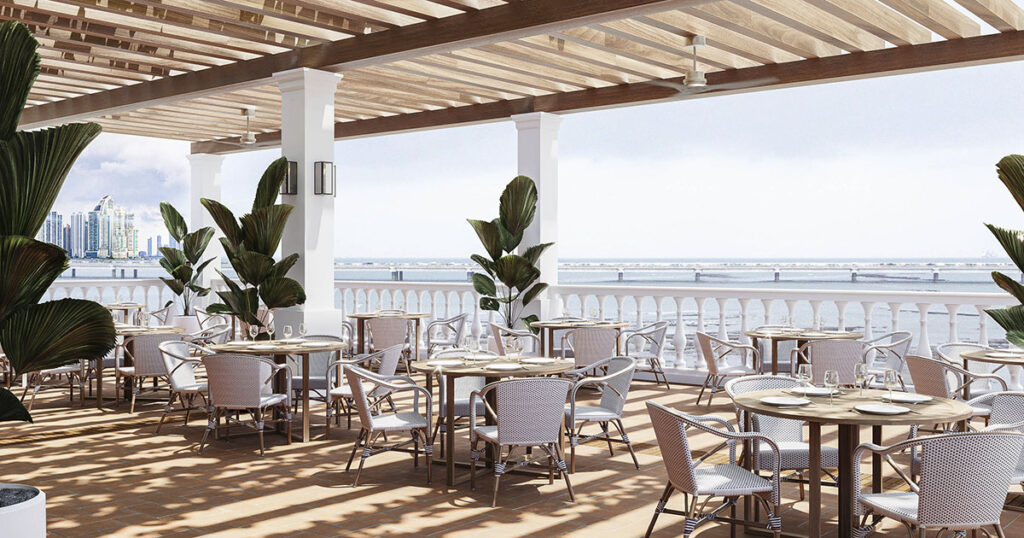 Sofitel Legend Casco Viejo Panama will be the sixth legendary address in the prestigious Sofitel Legend brand, with hotels set in iconic cities around the world, each renowned for its stunning architecture, historic location and colorful past. Destined to become one of the most enchanting locales in Panama City, the hotel will embrace local culture and artfully blend the heart of the destination with the brand's art-de-vivre spirit, offering the finest in French hospitality.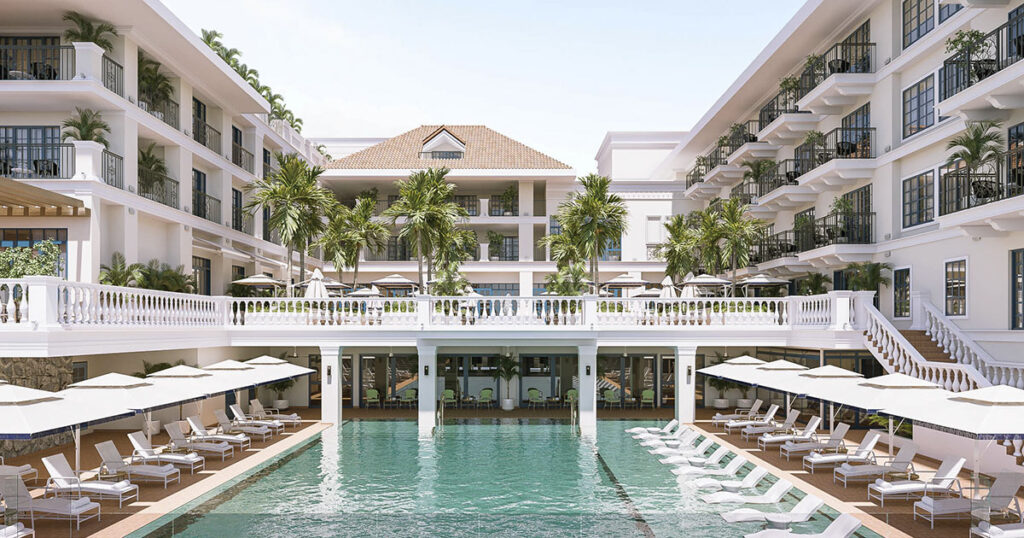 "We are privileged to introduce the exceptional Sofitel Legend brand to North & Central America in the vibrant and thriving destination of Panama City, within the historic and culturally significant district of Casco Viejo. A remarkable addition to our portfolio, Sofitel Legend Casco Viejo will be the brand's flagship in the region and will debut a distinctive luxury hotel offering in Panama," said Heather McCrory, CEO North & Central America, Accor. "Inspired by the essence of the city, and where local culture is celebrated and infused with an authentic passion for French art de vivre, the hotel is poised to set a new standard of luxury hospitality in Panama."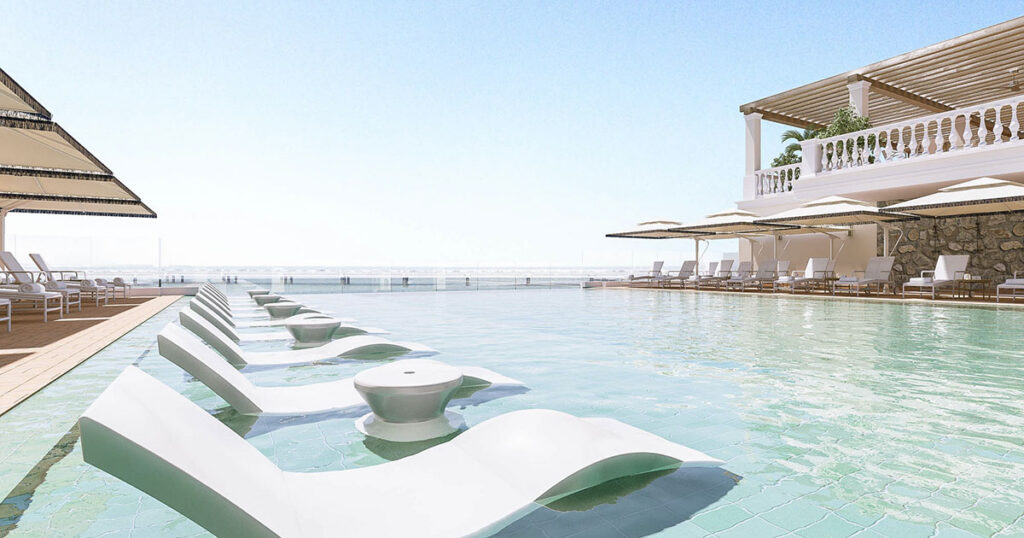 Overlooking the Pacific Ocean with sweeping vistas of the Panama City skyline, the hotel is situated in the heart of Casco Viejo, on the former site of the iconic and revered Club Union of Panama. Established at the beginning of the 20th century, for decades Club Union was the most exclusive and elegant social club in Panama City, frequented by several legendary personalities throughout history, including Albert Einstein, Queen Elizabeth II, and Helen Keller, to name a few. Sofitel Legend Casco Viejo Panama will continue the glamourous legacy of days gone by, honoring the historical and cultural importance of Club Union while embracing modern times – a stunning, soon-to-be revealed destination where heritage meets modernity. Behind its restored colonial façade complemented by new, state-of-the-art construction, this exclusive locale merges legendary history with contemporary splendor, providing a singular experience from the moment guests arrive, in one of the most desirable locations within the Casco Viejo district.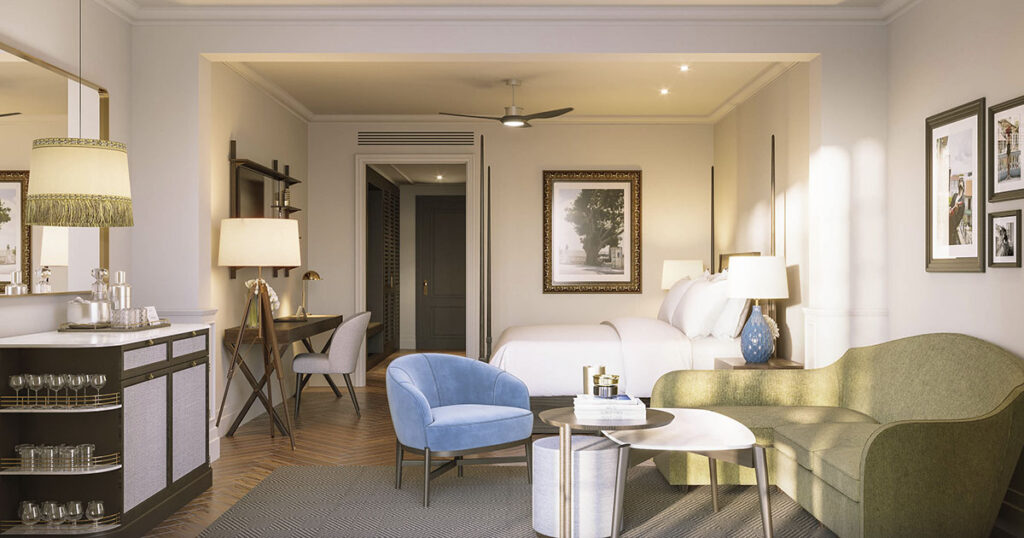 "I am very proud and honored to be opening Sofitel Legend Casco Viejo Panama, an important milestone in Panama's tourism offer and destined to be a luxury hospitality leader in the market and around the world. The hotel will be a magnificent addition to the neighborhood, and will feature unique offerings that cater to locals and international visitors alike," said David Kianni, General Manager, Sofitel Legend Casco Viejo Panama. "Alongside my incredible hotel team, I am wholeheartedly committed to providing best-in-class and genuine luxury experiences and look forward to welcoming guests and showcasing all the best Panama has to offer with an exclusively French touch."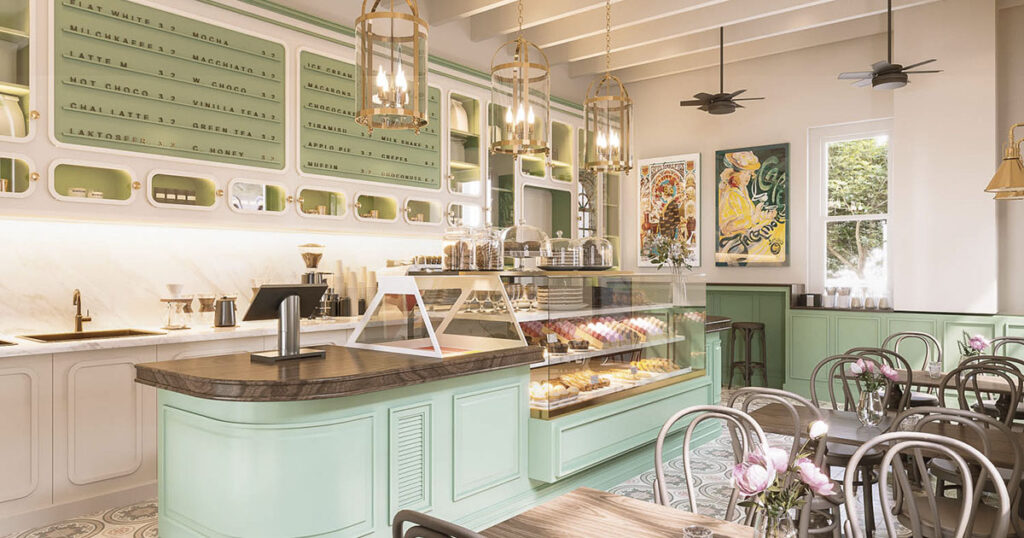 Directly built out into the water, with unobstructed and impressive views of the Pacific Ocean and Panama city skyline, the hotel will feature a superior mix of facilities and amenities, including 159 beautifully appointed rooms and suites, the vast majority with enviable seascapes; five spectacular food and beverage venues, including a Skybar and lounge; an oceanfront pool; and approximately 9,880 square feet of flexible indoor and outdoor function space offering unique and innovative concepts in the market.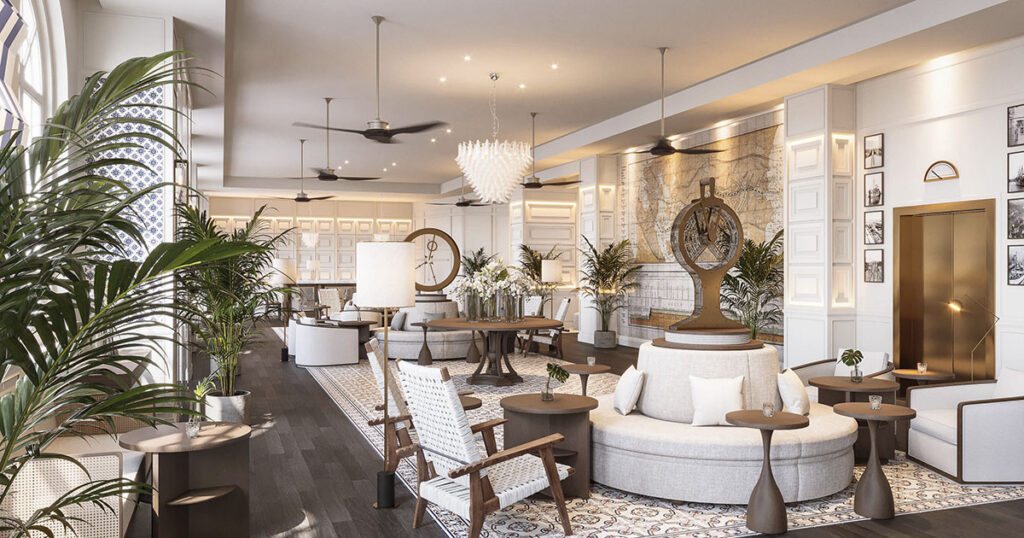 Signature brand offerings will include Majordome butler service as well as access to a full- service Sofitel Spa and Sofitel Fitness exercise studio overlooking the ocean. Sofitel Spa will unveil an urban retreat for pampering and relaxation. The spa will offer an array of services with treatments inspired by local Panamanian culture, luxurious amenities including a spacious tea room, and serene relaxation rooms for in-between treatments.
Manuel Choy of Architect S.A. of Panama, one of the most prominent Panamanian architects specializing in building restoration in Casco Viejo, was appointed to lead the project alongside Accor North & Central America's design and technical services team.
The hotel's impressive exterior will be reminiscent of the allure and history of Casco Viejo and the iconic Club Union, having retained vestiges of the building's original French colonial architecture. The French stylings of the building's architecture are carried through into the interior by incorporating luxurious finishes such as the ballroom's marble checkerboard floors, wrought iron balcony detailing and brass touches, and contrasted by the use of contemporary Panamanian design elements, including local artwork, handmade encaustic tiles, and colorful furnishings inspired by the diverse flora and fauna found throughout the country. Upon entering the hotel, the lobby's dramatic décor immediately engages guests, visually depicting the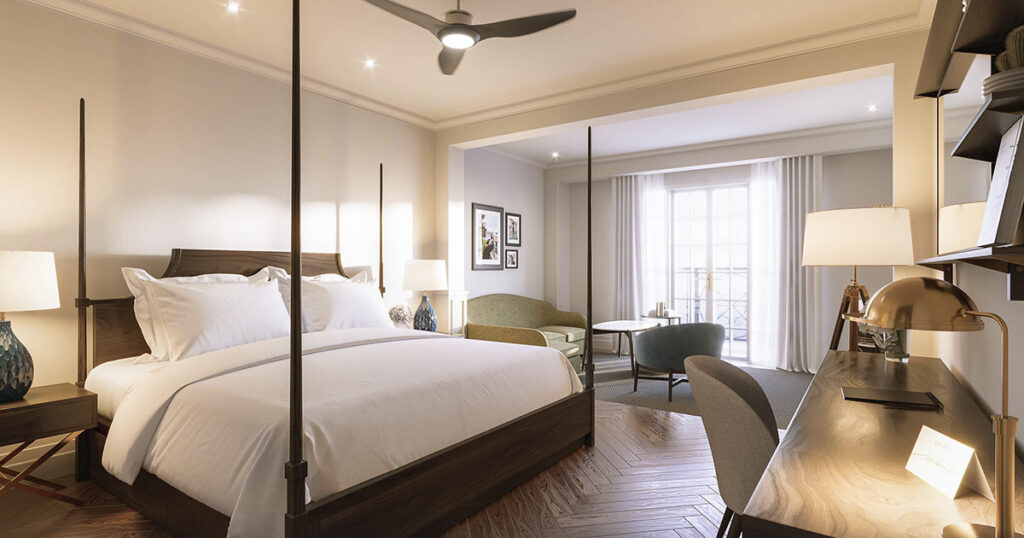 country's important story of the remarkable architectural wonder that is the Panama Canal and is adorned with nautical design elements including custom-made sculptures, striking artwork, historic photographs on display, and maritime navigational instruments.
The hotel's masterful culinary program, led by an award-winning Michelin-Star Chef, will include a varied collection of food and beverage offerings. Overlooking the waterfront, Ammi SkyBar, will feature indoor and outdoor dining with 180-degree views of the ocean and city skyline, and will transform into an exclusive lounge at night. Caleta, the hotel's bi-level Mediterranean brasserie will feature a flavor-driven menu with a seafood focus, using fresh local seasonal ingredients. Mayda Lobby Bar & Plaza will offer classic cocktails and small plates, and will take guests on a journey back in time with a unique culinary experience inspired by Panama's history and culture. Guests can either sip and savor in the lobby area or at The Plaza, in a picturesque courtyard setting. The hotel will also include a grab-and-go venue, Vera Gourmet Café, a patisserie offering freshly baked French pastries and exclusively blended Panamanian coffee. Lastly, the hotel's Pool Bar will feature freshly prepared juices, handcrafted cocktails and healthy fare.
"Sofitel Legend is one of two prestigious luxury brands within the Accor portfolio that we are introducing in the North & Central America region in the next year, further solidifying our position as a leader in the luxury segment. Following a record-breaking year of growth, we remain enthusiastically committed to growing our unique collection of hotels and look forward to celebrating the opening of Sofitel Legend Casco Viejo Panama in just a few months," Mark Purcell, SVP of Development, Accor North & Central America."
Sofitel Legend Casco Viejo Panama joins a legendary collection of timeless heritage luxury hotels set within awe-inspiring and culturally rich destinations, including Sofitel Legend Metropole Hanoi (Vietnam), Sofitel Legend The Grand Amsterdam, Sofitel Legend Old Cataract Aswan (Egypt), Sofitel Legend Santa Clara Cartagena and Sofitel Legend People's Grand Hotel Xian (China).
Further solidifying its position as the second largest luxury operator in North America, Accor will also open Raffles Boston Back Bay Hotel & Residences in early 2023, and most recently celebrated the debut of the landmark Fairmont Century Plaza in Los Angeles.
Once open, Sofitel Legend Casco Viejo Panama will become a part of one of the most attractive and powerful loyalty programs in the world, ALL – Accor Live Limitless.
About Sofitel Legend
Sofitel Legend is an illustrious selection of heritage luxury hotels where the best of past and present converge. Set within beautiful and culturally-rich destinations, each legendary retreat is both timeless and elegant, delivering lavish settings, renowned restaurants and modern comforts matched with impeccable service for the ultimate luxury experience. Noble, rare and soulful, Sofitel Legend hotels entice worldly travelers who are all drawn to these beloved places of grandeur for their storied past, architectural beauty, sweeping vistas and enchanting ambience. Sofitel Legend is part of Accor, a world leading hospitality group counting over 5,300 properties throughout more than 110 countries, and a participating brand in ALL – Accor Live Limitless – a lifestyle loyalty program providing access to a wide variety of rewards, services and experiences.
About Accor
Accor is a world leading hospitality group consisting of 5,300 properties and 10,000 food and beverage venues throughout 110 countries. The group has one of the industry's most diverse and fully-integrated hospitality ecosystems encompassing more than 40 luxury, premium, midscale and economy hotel brands, entertainment and nightlife venues, restaurants and bars, branded private residences, shared accommodation properties, concierge services, co-working spaces and more. Accor's unmatched position in lifestyle hospitality – one of the fastest growing categories in the industry – is led by Ennismore, a joint venture, which Accor holds a majority shareholding. Ennismore is a creative hospitality company