Let's get our colonial churches, beach resorts, and secluded islands ready! Don't you know that John and Mary about to arrive from Cleveland are to have their dream wedding at the Las Perlas Islands in the company of family and friends?
Considering the present global health-related scenario, many of you may snicker at me, and that's fine. The truth is that we only have to review history a little to see that the aforementioned hypothetical news is closer to reality than it is to fiction.
According to experts, the emerging "Destination Wedding" sector could well be among the first to spark the recuperation of the MICE and general tourism industries alike
Let's see what happened several decades ago. As many of you already know, the members of the "Baby-Boomer" age cohort were born right after WW2 and the early 1960s. You don't have to be a rocket scientist to understand the biological, psychological, and social aspects that fostered such a demographic explosion, especially after a long period of distancing between the sexes
Destination weddings: A tourism niche with great potential
According to Dr. Betina Anzilutti, director of the Argentinian company, Noun Eventos y Capacitación Ejecutiva (www.nouneventos.com.ar), destination weddings (a.k.a. "romance tourism" or "traveling for love") are one of the fastest-growing trends in Europe and North America in the last two decades
"The concept" –Anzilutti explained— "is simple: a couple chooses a destination and decides to travel there, in the company of family and friends, to get married. This requires that the couple possess sufficient financial resources to provide high-end lodging for their loved ones for an average stay of 3-4 nights per wedding".
Although this all sounds like VIP the genre was the exclusive domain of celebrities and the children of magnates until the last decade—the sector is now experiencing a trend of expansion. Anzilutti explained, "The trend is noticed in the growing offer of many Latin American cities. Also, many career event planners are choosing this field as their specialty."
Mexico is currently grabbing 80% of the share of this exclusive market due to its popular beach destinations (frequented by US and Canadian tourists) and to what Anzilutti describes as "…an intelligent policy of the public of private sectors, which have come together to offer couples a wide variety of services, products, and experiences."
Destinations that aspire to attract a larger portion of the market, nevertheless, ought to take into account the following factors which, according to Mexico's Tourism Secretariat (SECTUR) are those couples considered when choosing the location at which the will exchange their vows:
Easy access (90%), Price (85%), and Variety of Activities (72%). Also on the list are Hotel Quality (66%), Weather (62%), Hospitality (32%), Amusement Activities (16%), Organization (8%), and Cuisine (5%).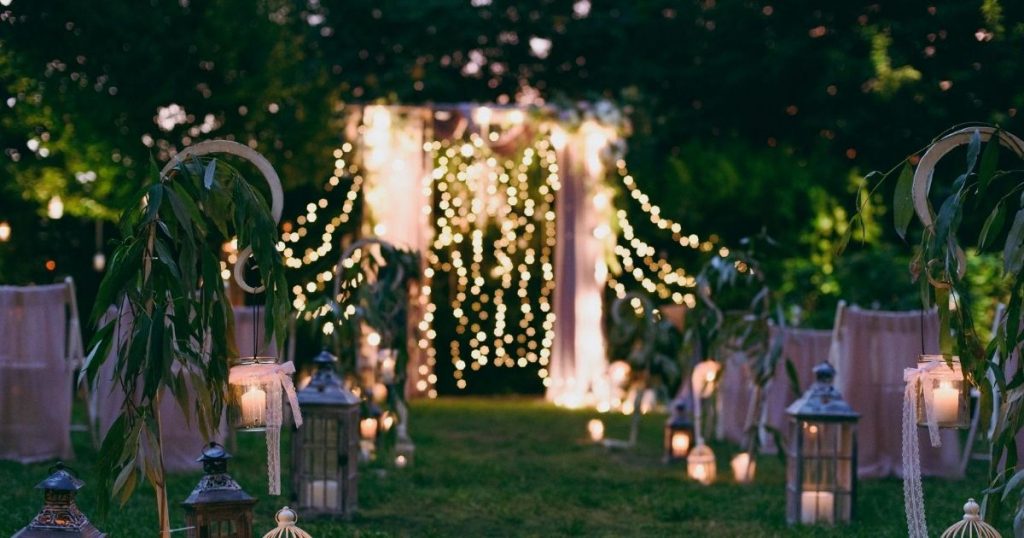 How is Panama faring?
Taking into account that 90% of couples choose a relatively close destination to wed, in many ways geography, interestingly, benefits Panama, a country that does not necessarily share borders with the United States and is located 2,600 km southeast of Mexico City. It so happens that the Panamanian capital is closer to Miami and Atlanta than Mexico City and that the distances between both Latin American capitals and New York and DC are almost the same. 
Taking into account its rich multicultural history, the existence of over 2,000 islands on two coasts; colonial monuments, a stable climate year-round, and the closeness of its main attractions to the country's modern capital, "Panama exhibits a fairly positive potential," said Anzilutti, who recommends the country to take note of Mexico's success regarding marketing and nation branding
And how about the "New Reality"?
To make clients regain confidence in our destinations, Dr. Anzilutti recommends that "…airlines assure total connectivity once again, that hotels guarantee full aseptic measures and an attractive rate policy –all of this, to make couples overcome their fears."
For this purpose, Anzilutti concluded, authorities are recommended to educate wedding planners at each destination on the following points:  
1- That masks are mandatory at all weddings, including the couple and their guests.
2- That the traditional preparation activities and meetings be virtual for the time being.
3- Destinations are advised not to receive more than 100/150 guests at a time.
4- That waiters be educated on the new guidelines for catering/food handling.
About Dra. Betina Anzilutti:
Dr. Betina Anzilutti is the managing director of NOUN EVENTOS, an e-learning institute with over 20 years' experience in the training of event planning professionals which offers a diploma in Romance Tourism. (https://www.nouneventos.com.ar/oferta-academica/romance). Many Latin American cities are marketing themselves as destinations for international weddings, and not a few of the institute's graduates have specialized in this type of events. For the effective development of the field, Anzilutti believes that, "…the mutual collaboration between the public